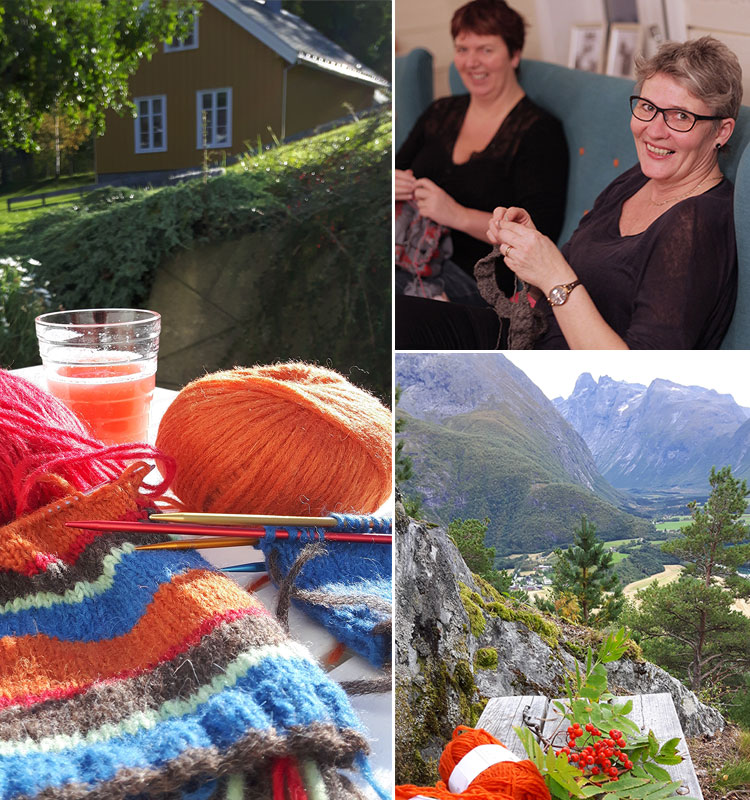 Contact us
Welcome to Knitting Holiday in Romsdal!
Torill Bakke & Mette Kroken Nygård
Email: post@strikkeferie.no
Phone: +47 908 90 117
Price and terms of payment:
The price is based on the number of nights, excursions, meals and the number of participants.
Please note that registration is binding.
The entire fee must be payed no later than 3 months before your Knitting holiday.